A Masterplan Designed to Preserve Value
A dream home is also about the dream lifestyle we are each trying to create in our own special way. It's the way we want to live that is important. The dream home then serves and stimulates that higher purpose.
All of the infrastructure services and utilities are completed, with quality technical designs and specifications, and ready for connections to your dream home.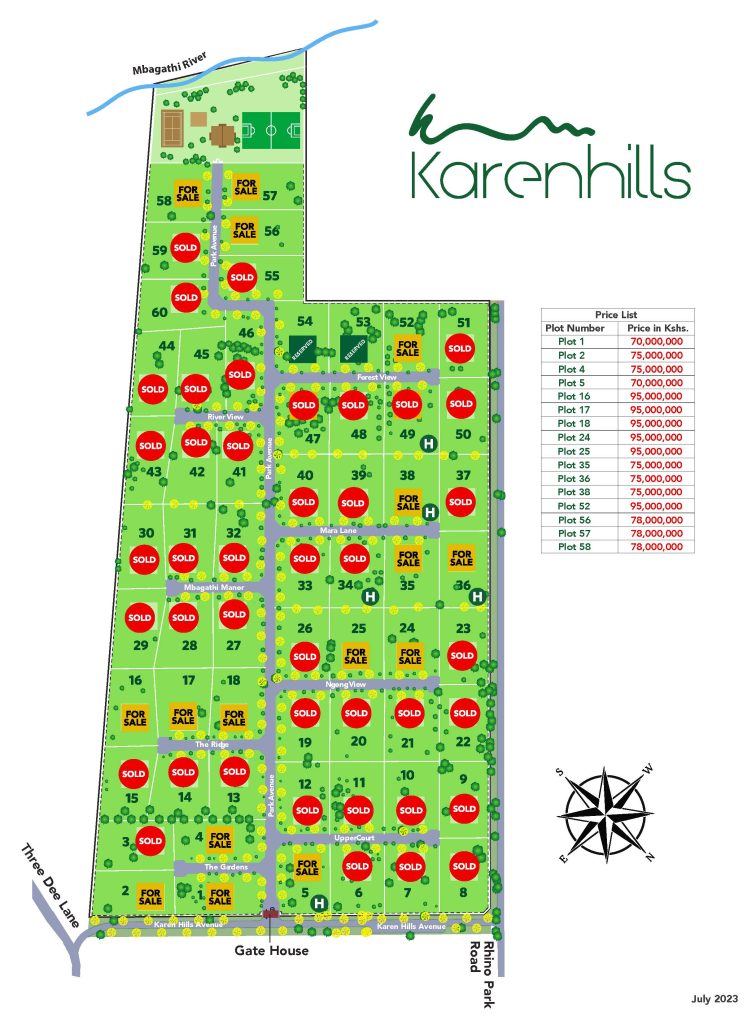 Safe in the knowledge you're buying land in a controlled development, your dream home is in the right neighborhood for years to come. Each one acre plot has been given covenants in the lease that protects its residents and ensures the prestige of Karen Hills is intact.
Karen Hills is so much more than a typical residential gated development; it is a harmonious neighborhood that provides a peaceful dwelling to raise a family.
Build your dream home in the best land gated community in the karen suburbs